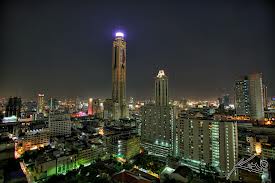 We offer a full visa service with friendly, initial advice or visa assessment available 9am-6pm Monday-Friday by telephone or E-mail in the UK and Bangkok. Please do not hesitate to contact us.
From 21st April 2017 all settlement visa applications will be processed in the UK and not at the British Embassy in Bangkok. Applicants will have to attend in Bangkok to deposit their passport and have their biometrics taken. Their supporting documents may be scanned by VFS in Bangkok or at Sopia Steria in the UK. The process will take approximately 60 working days which is far slower than previously.
The UK SETTLEMENT VISA can be for a fiancee or a married partner, is an entirely different type of visa to a tourist visa. Here the emphasis is on the UK national who is sponsoring the applicant to be able to join him/her as a fiancée or husband/wife. The sponsor must prove that he/she can support and accommodate the applicant adequately without recourse to public funds, you must also prove the fact that you are married or intend to be in the near future, and that there is an existing and substantial relationship.
The documents required to prove all this will vary from case to case but we will inform you accordingly and discuss the best method of satisfying the requirements. These types of visas need to be very carefully prepared and managed as they are often completely life changing applications and the consequences of failure can be disastrous.
This type of visa should be regarded as one that can lead to settlement in the UK.
All settlement visas MUST be applied for online only which we obviously do for our clients, this is a long process with an average of 175 questions to be answered correctly and it is not possible to change an answer once the application has been submitted online. If a change is required a completely new application must be made. It is very important that all Thai language details are accurately translated into English in order to complete the form correctly and the necessary translations are included in our service fee. We also complete the required detailed financial appendix on behalf of our clients.
MARRIED PARTNER VISAS
This visa is for people who are already married. In all cases a residency card valid for 30 months must be collected from the designated post office notified to you by UKVI shortly after arrival in the UK. The initial visa to travel to the UK is valid for 30 days only. Towards the end f te first 30 months further leave to remain in the UK will need to be applied for, after 5 years in the UK indefinite leave to remain will need to be applied for in the UK.
FIANCEE VISAS
In order to obtain a fiancée visa a wedding in the UK must be provisionally booked at an Anglican Church or a Registry Office.
After your marriage in the UK form FLR(M) must be completed to allow your wife to start her 30 month initial probationary period and allow her to remain in the UK. Another 30 month leave to remain application is then needed and after a total of five years indefinite leave to remain can be applied for.
Please note that a fiancee is not normally allowed to use the National Health Service other than as a fee paying patient and if she is pregnant at the time of application you may well be asked to deposit a large amount of money with your local NHS trust before a visa will be granted. After you are married and her two year visa has been granted she is entitled to use the NHS as she will have been required to pay the NHS Surcharge when applying to first extend her visa.
CIVIL PARTNERSHIPS
For same sex couples wishing to have a civil partnership ceremony in the UK the requirements under the immigration rules are exactly the same as for a fiancée. Civil Partnerships are not possible in Thailand.
UNMARRIED PARTNERS
Any couple who can prove that they have lived together for a minimum of two years can apply for a UK settlement visa for the non British partner but they must both be over 18 years old.
CHILDREN
For all the above visas a child or children can be admitted to the UK at the same time as the parent but a separate fee is payable to the Embassy for each child and a separate visa application form must be completed in full for each child.
Children over 10 years of age may be interviewed, this is not a formality. Children aged 10-14 may be interviewed in the presence of a responsible adult. Children over 14 are not interviewed in the presence of an adult. The interview is to assess the current situation of the child compared to other Thai children and to determine if there are any compelling or compassionate circumstances as to why the child should be allowed to enter the UK. In legal parlance these interviews are deemed to be 'hostile.'
It is not enough that a sole custody order has been issued or that the sponsor is a parent. We will fully advise clients on how to meet the requirements.
For children the Embassy will normally interview the current guardian.
A 'child' over 18 years of age can apply as a dependant relative in only the most exceptional compassionate and compelling circumstances.
TB (TUBERCULOSIS TESTING)
Applicants for UK visas of over six months duration from Thailand require a TB test conducted under the supervision of the International Office of Migration before they can apply for a visa. Our Bangkok office advises applicants on this and can book an appointment on their behalf. Tests can only be done in Bangkok. Children do require TB testing but a child under 11 may only have an interview.
INTERVIEWS
Generally an interview will be required for all settlement visa applications. We prepare the applicant with a mock interview/briefing session in Bangkok as close to the interview as possible. If an interview is required it can take up to three months from the date of submission of the application.
In all cases it is necessary to show that there will be adequate accommodation for the visa applicant and everybody else living at the same address. For this purpose bathrooms, kitchens and toilets are excluded from the room total.
A baby under 1 year old does not count as a person and any children under 10 years of age count as only half a person. At least one room must be for the sole use of an adult visa applicant but this obviously may be shared with a spouse or fiancee or partner.
Please ask us about UKBA Property Inspection reports as you may need an Accommodation Certificate if the dwelling has multiple occupants.
FINANCIAL SUPPORT REQUIREMENTS

Please click to read as this is most important!!
ENGLISH LANGUAGE

All settlement visa applicants over 18 years of age but under 65 must have satisfied at least the basic English language ability requirement. This is very different to the requirement for Indefinite Leave to Remain in the UK. Details are given in the link above.




RETURN OF DOCUMENTS
In all cases the UKVI will return all the documentation submitted in support of the application.The visa applicant's passport wil be returned with the outcome of the visa request. Original documents will NOT be returned unless a photocopy is supplied along with the original at the time of application.
In some cases UKVI may refuse an application in which case they must supply a written notice detailing their reasons. Often we find that the Embassy have made a mistake or acted in an unlawful manner.

Only a legally qualified firm at OISC Level 3 or a member of a designated professional body such as a solicitor is permitted to act as the representative of an appellant and they must be in the UK in order to act. OISC level 1 & 2 advisers are NOT authorized to do any sort of appeals work on behalf of clients including completing an appeal form or preparing grounds of appeal and it is a criminal offence punishable by imprisonment for them to do so. Overseas based firms are NOT permitted to act as representatives at an Appeal hearing. For more information please see our Immigration Appeals page.