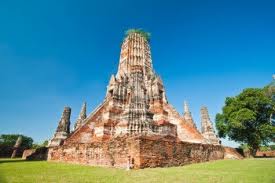 For SETTLEMENT visas it is in all cases necessary to show that there will be adequate accommodation for the visa applicant and everybody else living at the same address. For this purpose bathrooms, kitchens and toilets are excluded from the room total of the dwelling.

A baby under 1 year does not count as a person and children under 10 count as only half a person. At least one room must be for the use of an adult visa applicant but obviously this can be shared with a spouse, fiancee or partner.

1 room is required for each person over 16 years of age.

2 children of the same gender under 16 years of age may share a room.

2 children of opposite sexes under 10 years of age may share a room.

A living or dining room may also be used as a bedroom.

In multiple occupancy dwellings a UK Visas & Immigration property inspection report may be required. We can conduct this if it is necessary. The majority of settlement visa cases do not require a property inspection but if the accommodation is shared with multiple other people one may be required.



For TOURIST visas there is no strict requirement and sleeping on the couch or a camp bed would be acceptable.


DETAILS


UK Visas & Immigration PROPERTY INSPECTIONS & ACCOMMODATION REQUIREMENTS
The Home Office has a duty to ensure that a dwelling meets the required standards defined in Part X Sections 324, 325 and 326 of the Housing Act 1985 to ascertain that the dwelling is not statutorily overcrowded and that there is adequate space for all parties and any dependants who intend to live there.
Often this is obvious from the floor plan of the dwelling and the number of people who currently live in it in which case a property inspection and the issue of an Accommodation Certificate is not required.
Frequently in cases of multiple occupation, for example in employer provided accommodation with shared facilities, student accommodation, or when living with parents, it is not obvious that the requirements are met and the UKBA will require a certificate to be issued before a visa can be issued.
There are two standards to be met.
The room standard is contravened if two people of opposite sex who are not living together as husband and wife are sleeping in the same room. Children under 10 years of age sharing are not taken into account for this.
The space standard is not met if the number of people sleeping in the dwelling is greater than the permitted number of people having regard to the number of rooms and floor area of the dwelling.
A room of 50 sq. ft. or more but less than 70 sq.ft. is only to be occupied by a child over 1 but less than 10 years of age.
70-90 sq.ft. can accommodate 1 person or two children less than 10 years of age.
90-110 sq.ft. can accommodate 1 adult and a child under 10.
110 sq.ft. and over can accommodate 2 adults and a child under 1 year of age.
In assessing the number of available rooms in a dwelling rooms such as bathrooms, toilets and kitchens are disregarded in the room total.

Housing Health and Safety Rating System.

In addition to the above requirements the HHSRS introduced in Part 1 of the Housing Act 2004 requires that the property be inspected to ensure that there are no serious hazards to health or the safety of the occupiers.



As a property inspection is not normally required we do NOT include it in our visa service fee and it has to be paid separately.
It should be noted that this type of property inspection is NOT a substitute for a full scale structural survey normally carried out prior to the purchase of a property and the condition of the property is not a feature of the report required for UKBA purposes.
If you are in any doubt as to whether you need a property inspection please contact us as a visa will be refused if a report is required and not supplied at the time of application.
Please contact us for further information or to arrange an inspection.