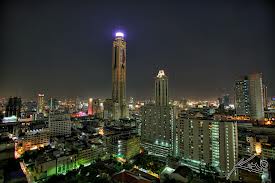 As with using an accountant to submit a tax return to HM Revenue and Customs it is a fact that a visa application submitted by an accredited firm is less likely to be questioned by the Embassy or UKVI.

We advise you on all aspects of your application including completing the relevant application forms on your behalf, supplying you with a list of required documentary evidence, assisting with sponsorship letters, booking an appointment at the relevant visa application centre and in Bangkok we accompany applicants to submit their applications. Any immigration law advice necessary is included. Where necessary we can book the required English language assessment and Tuberculosis or other medical check on behalf of applicants. We can assist with both the sponsor in the UK and the applicant in Thailand and the time difference problem is resolved which is a definite advantage for both parties.

We are professionally qualified, registered with and regulated by the Office of the Immigration Services Commissioner as immigration advocates/specialists at the highest level (3) as required by law and this can be verified on their website: http://www.oisc.gov.uk Full details of the work we are qualified to undertake and the work permitted at the lower levels of registration can be seen on our OISC Explained page. See the difference!! Most visa agencies are only qualified at part of level 1 and we are proud to be registered at the highest possible level although we keep our fees in line with most level 1 advisers.
We are registered qualified members of the Immigration Law Practitioners' Association of the UK (ILPA) which can be verified on their site http://www.ilpa.org.uk
Stringent checks are made on our record keeping and client confidentiality. This is very important with regard to possible identity fraud as the personal details of both the applicant and sponsor will be known to us. No personal details are recorded on computers; this includes payments made by card. All OISC advisers are checked for any criminal background. Obviously it would not be wise for you to pass your details to an unregulated firm as identity fraud is a real possibility.
The OISC has a complaints procedure/ombudsman service to protect the public and all fees have to be approved by the OISC. We are obliged to undergo compulsory continuous professional development courses to keep abreast of changes to existing legislation and new laws.
As part of the Home Office 'umbrella' the OISC works in conjunction with the UK Visas & Immigration branch of the Home Office and the British Embassies around the World to ensure the highest standards of applications. You will probably have noted that all visa and immigration related forms include a request for details of the OISC registration number of your adviser.
We keep our fees as low as possible and we are proud to offer you professional, personal and friendly assistance with your visa application.
Whilst some people are prepared to risk applying for a tourist visa by themselves the majority are not prepared to take a similar risk when applying for the expensive and life changing settlement visa where professional help is required.
Many aspects of a UK Visa application are not particularly scientific and are not always obvious, clear or straightforward. As many people are in a potentially emotional state as they are separated from loved ones or have doubts about successfully getting a visa an impartial, sympathetic and experienced person can really help to resolve the situation.
We aim to keep our settlement visa clients as customers for several years to assist with the initial visa followed by further leave to remain then indefinite leave to remain and finally British Citizenship applications. Most agencies only do the initial visa so we are pleased to be different.
You are welcome to visit us by appointment or telephone for a totally free appraisal of your chances of obtaining a UK entry visa. For most people it is beneficial to pay our fee rather than attempting to do the visa by themselves as the cost of launching an appeal or submitting a second application generally outweighs our service charge.

Potential clients do not have to come and see us, although many do, as we can deal with all cases from a distance by telephone and E-mail and obviously many of our clients are outside the UK.