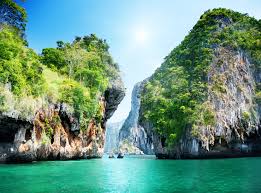 From 29th November 2010 all applicants for settlement visa to the UK as a fiancee, spouse or partner have had to demonstrate that they have passed an English examination approved by the UKBA at level A1 or above. This is a very basic test of speaking and listening ability. A1 is defined as:

'Can understand and use familiar everyday expressions and very basic phrases aimed at the satisfaction of needs of a concrete type. Can introduce him/herself and others and can ask and answer questions about personal details such as where he/she lives, people he/she knows and things he/she has. Can interact in a simple way provided the other person talks slowly and clearly and is prepared to help.'

Only examinations conducted by approved bodies listed on the UK Visas & Immigration (formerly known as the UKBA) website are accepted.
From 1st May 2017 a pass at A2 is required in order to apply for further leave to remain in the UK after the first 2.5 year period is due for renewal.
If the visa applicant has a degree at Bachelor's level that was taught in English or is a national of a majority English speaking country then the requirement is waived. Please note that degrees at higher than Bachelor level are acceptable if they can be verified by NARIC UK.

Applicants aged over 65 or under 18 are exempt from testing.

Should applicants have a physical or mental condition the Secretary of State may exercise discretion in the applicant's favour and waive the requirement.

Similarly in exceptional compassionate and compelling circumstances the requirement may be waived.
The Exam is called IELTS SELT (Secure English Languag Testing) Life Skills A1/B1. There are many other exams available so when booking you must ensure the correct exam is booked as the fees are not refundable.



Approved test providers in Thailand are:

British Council and IDP Education both in Bangkok. For more information visit http://www.ielts.org
British Council 254 Soi Chula 64, Siam Square, Pathum Wan, Bangkok. Telephone 026575678 E-mail: ielts@britishcouncil.org.th Bookings can be made online or in person. The test fee is Baht 7830.
IDP Education 4th Floor, CP Tower, 313 Silom Road, Bangkok. Telephone 026383111 E-mail: ielts.thailand@idp.com


We regret that we cannot enter into correspondence regarding the A1 test.