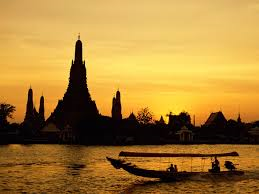 ' I used Orchid of Siam visa services to obtain a visit visa for my girlfriend in Phuket to visit me in Manchester, England. I was very concerned in the complications in getting the visa so Orchid came recommended.
Tony in Surrey was on the end of the phone every time I needed to speak to him with many questions that I asked. When my girlofriend went for her appointment Orchid Bangkok office looked after her first class. Thank you so much to Orchid of Siam visa services, very professional people to work with.'
'Thank you very much. I am so delighted about this.'


'Thank you so much for organising our wedding. It was a wonderful day and the girls who helped us were very friendly and professional.'
'With your experience and in depth knowledge of not only immigration related matters but also of Thailand it felt as if I had engaged the services of an encyclopaedia.'
'There are so many agencies around in Thailand and I saw many advertised in taxis but I also heard a lot of horror stories. I am so glad I came to you and I will not hesitate to spread the word to others about your genuine service.'
'We are absolutely delighted as we thought this would go to appeal on similar circumstances I have read about. Our thanks go to you for all your work - your service is invaluable and well worth the very reasonable fee. I would like to make particular mention of your Bangkok manager. She was absolutely marvellous. The friendliness and professionalism she displayed really impressed us. We all felt she went to great lengths to prepare K for her interview, an hour and a half the day before, staying late to do this as well as a further session in the morning before the interview.' This was an awkward case for a 17 year old step-daughter.
'We got the visa issued within about 20 minutes of finishing the interview which only lasted 3 minutes. They did not want to see me! They were also very friendly to us.'
'I would just like to inform you that my wife met with your Bangkok staff on Sunday and went to the Embassy today. She walked out holding visas for herself and our son. What can I say? Many, many thanks.'
'We followed your straightforward advice and now have you to thank for having obtained the visa on the first try, after a very short and smooth meeting at the Embassy. You helped minimise surprises and were very good at holding our hands during the process. We are supremely grateful. I would happily recommend your service to others trying to bring loved ones to the UK.' A wife visa application.
'Just a quick note to inform you that she was successful in her visa application and is now in the UK with me. There appeared to be no problems and I was not required at the interview. May I take this opportunity to thank you for your help and advice which proved invaluable in the preparation of the application. I think the discussion with your Bangkok manager was most helpful as she appeared much more relaxed and confident of taking part in the interview. Once again my thanks and gratitude.' A fiancée application.
The originals of these and many other testimonials can be viewed at our UK office.