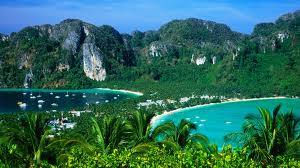 Financial requirements as from 9th July 2012.
This applies only to people applying for entry clearance (a visa) as from 9th July. It does not apply to people who are waiting for the result of an application submitted on or before 6th July 2012.
The minimum gross income for a sponsor to meet the immigration rules will be £18600 to sponsor a wife, partner, fiancée.
If one child is being sponsored as well the minimum is £22400. For any additional children an extra £2400 for each child is required.
As from 24/11/2016 the financial requirement applies to all relevant dependent children under 18. British Citizen children or children not subject to immigration control are not included in the financial requirements calculation.
The financial requirement does not apply if the child qualifies for indefinite leave to enter the UK to join a parent or parents who have already been granted indefinite leave to remain in the UK or has been granted British Citizenship.
Failure to meet the financial requirements will mean that you have failed to establish an Article 8 claim to family life under Human rights law. This is likely to be challenged in the Courts however this could take a long time to change.
Savings in excess of £16000 can be used to make up any shortfall in the minimum requirements but not if you are self-employed.

Self-employed people must prove that they have declared at least the minimum requirement as taxable profit in the last financial year or an average in excess of the requirement for their last two financial year ending dates.
The calculations are as follows:
A= Finance required
B=Income
C=Shortfall
D=2.5 (being 30 months or 21/2 years leave applied for)
E=Required extra
F=£16000 being required savings to count.
A-B=C CxD=E E+F = Total savings required to act as a sponsor.
Examples:
Assuming the sponsor is sponsoring his wife only. He has no income.
A £18600 - B £0 =C £18600. C £18600x2.5=£46500 + £16000 = £62500 total savings required.
Assuming an income of £15000 per year:
£18600-£15000=£3600 £3600x2.5=£9000 +£16000= £25000 total savings required.
The financial requirement must be met at the initial visa application then later after 30 months when further leave to remain is needed and then again at the end of the five year period when indefinite leave to remain is applied for. The ILR stage will need a lower financial requirement of one year's support instead of 30 months support.
The savings can be a combination of the sponsor and applicant but it must be shown that the funds are not a loan and have been held in an approved financial institute for at least six months in the name of the sponsor or applicant.
Third party financial support from parents for example will not be permitted.
A job offer to the applicant for a visa will not be counted.
Third part accommodation support such as staying with parents will be allowed.
If the sponsor has not been in employment with the same employer for at least six months at or above the required income level he will need to prove that he has been earning this level for at least one year.
Exemptions.
For those sponsors in receipt of Disability Living Allowance, Severe Disablement Allowance, Industrial Injuries Disablement Benefit, Attendance Allowance, Carer's Allowance they will be exempt from the financial requirements but will need to demonstrate that they can support the applicant to at least the minimum income support level.
The financial requirement levels are expected to be increased at least once a year.



POLICY EXEMPTION:


To apply for further leave to remain or be granted settlement you will need to meet the suitability, relationship, financial and English language requirements. If you do not meet the requirements your application will be refused unless:
or
there are insurmountable obstacles to family life with your partner continuing outside the UK.
Insurmountable obstacles means that the Home Office would look at the seriousness of any difficulties that would prevent you and your partner from living in another country, and whether those difficulties could be overcome.



For TOURIST visas it is only necessary to show that adequate funds are available for the duration of the visit.